Proceed as follows to install the CCTSync Outlook add-in:
Download the current version of the CCTSync Outlook Add-In under Download.
Copy the zip file to a local directory. The directory must not be the download directory, a share (network drive) or on an external hard drive.
Recommendation: Directory on the system partition (mostly C :).
Unzip the zip file.
Choose a directory.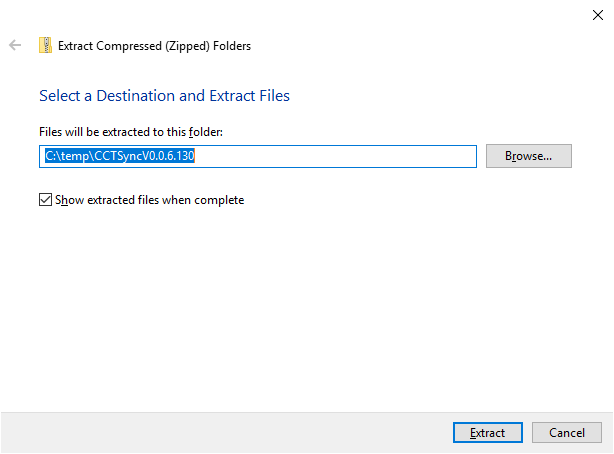 After unpacking, open the directory
Start the "setup.exe" file with a double click.

Agree to the installation of the required software. Examples for reuired software are .NET Framwork or Office Runtime 2010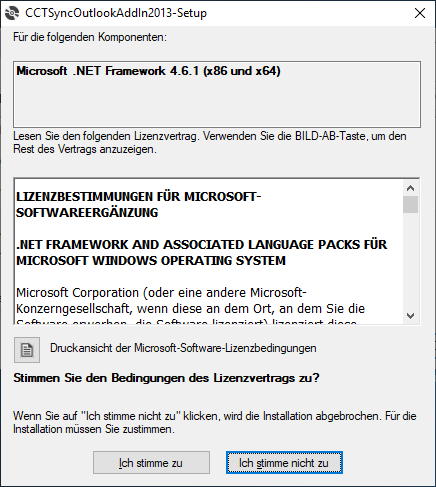 In this step the certificate is checked. Click the Installation button to start the installation.
The installation process begins.
The installation is finished.
The CCTSync Outlook Add-In is installed.