Here I would like to show how the activation of the full version V0.0.6.X can be checked.
The App Key
The full version is activated with the app key on a web server. The app key in the invoice for the full version must match the app key in the About box of the AddIn.
Detect full version
The easiest way to identify the full version is in the configuration wizard.
The Lite version has an additional note "only for private use" in the title and a note below "Some settings cannot be edited in the Lite version".
The full version is recognized and set a few seconds after opening the configuration wizard when it is opened for the first time.
Transfer License of the Full Version
You can easily transfer the license of the full version yourself. You only need the app key of the activated version. For example, the app key is on the invoice if the license has not yet been transferred.
Upgrade to the full version. Shortly before the payment process starts, you will find the following image on the website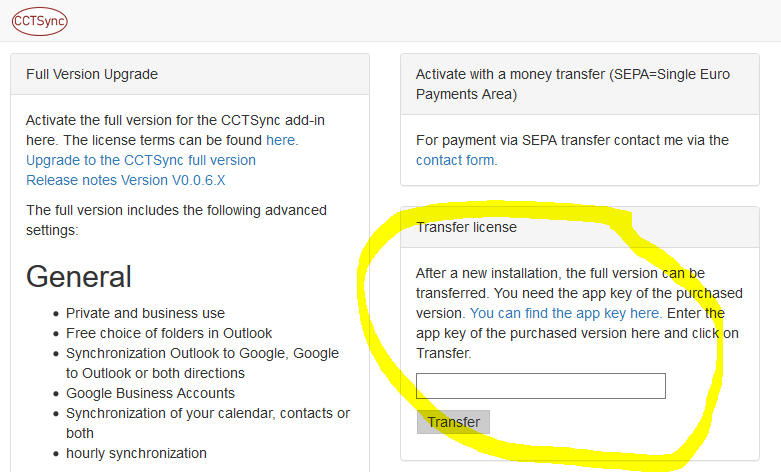 After entering the app key (with copy & paste), the full version is activated by clicking on Transfer.